Nature's apothecary. Activated by science.
Every single Skinsmiths product is carefully formulated using our hero ingredient combined with key active ingredients along with natural and botanical extracts.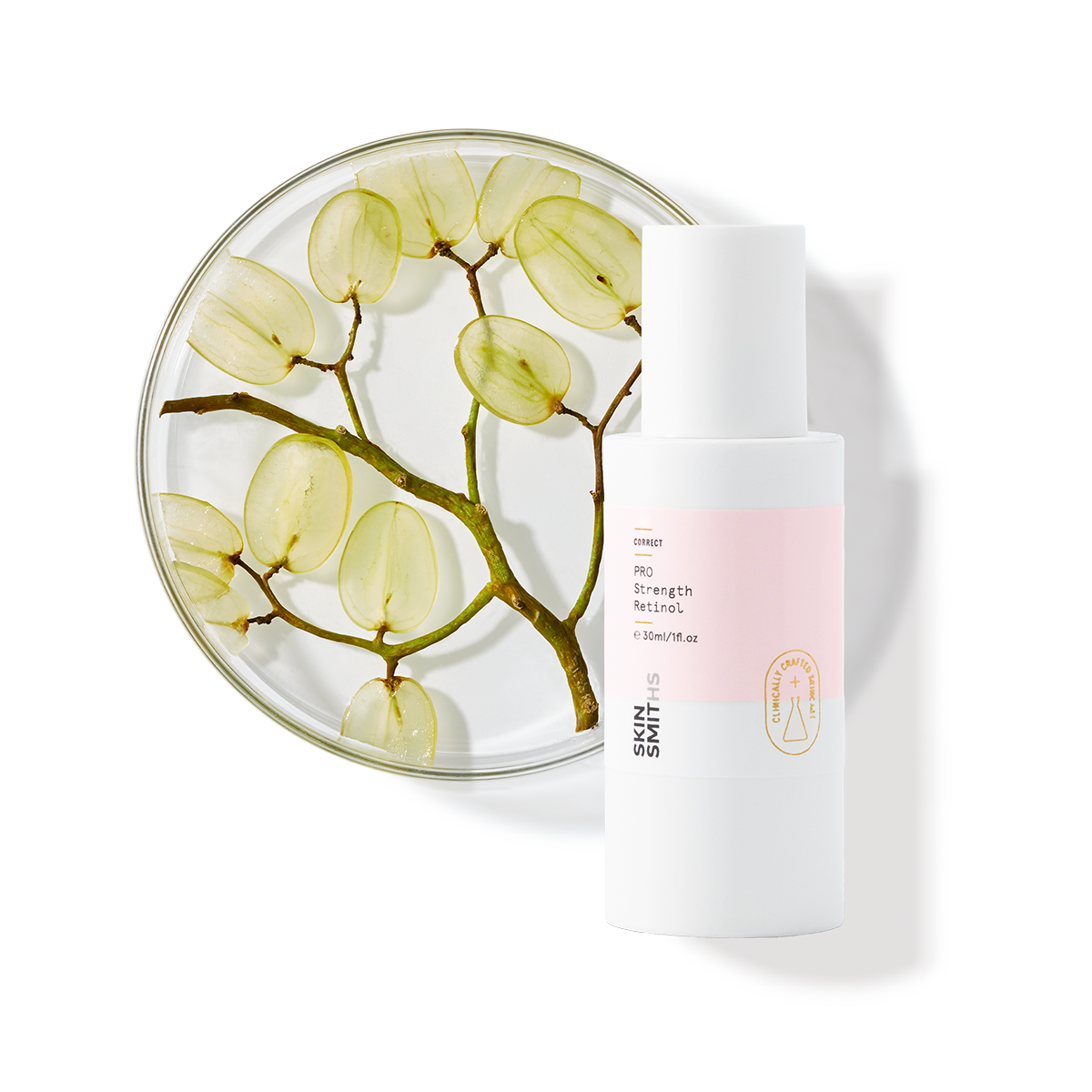 1 – SAUVIGNZ
Exclusive SAUVIGNZ grape seed extract from Marlborough, New Zealand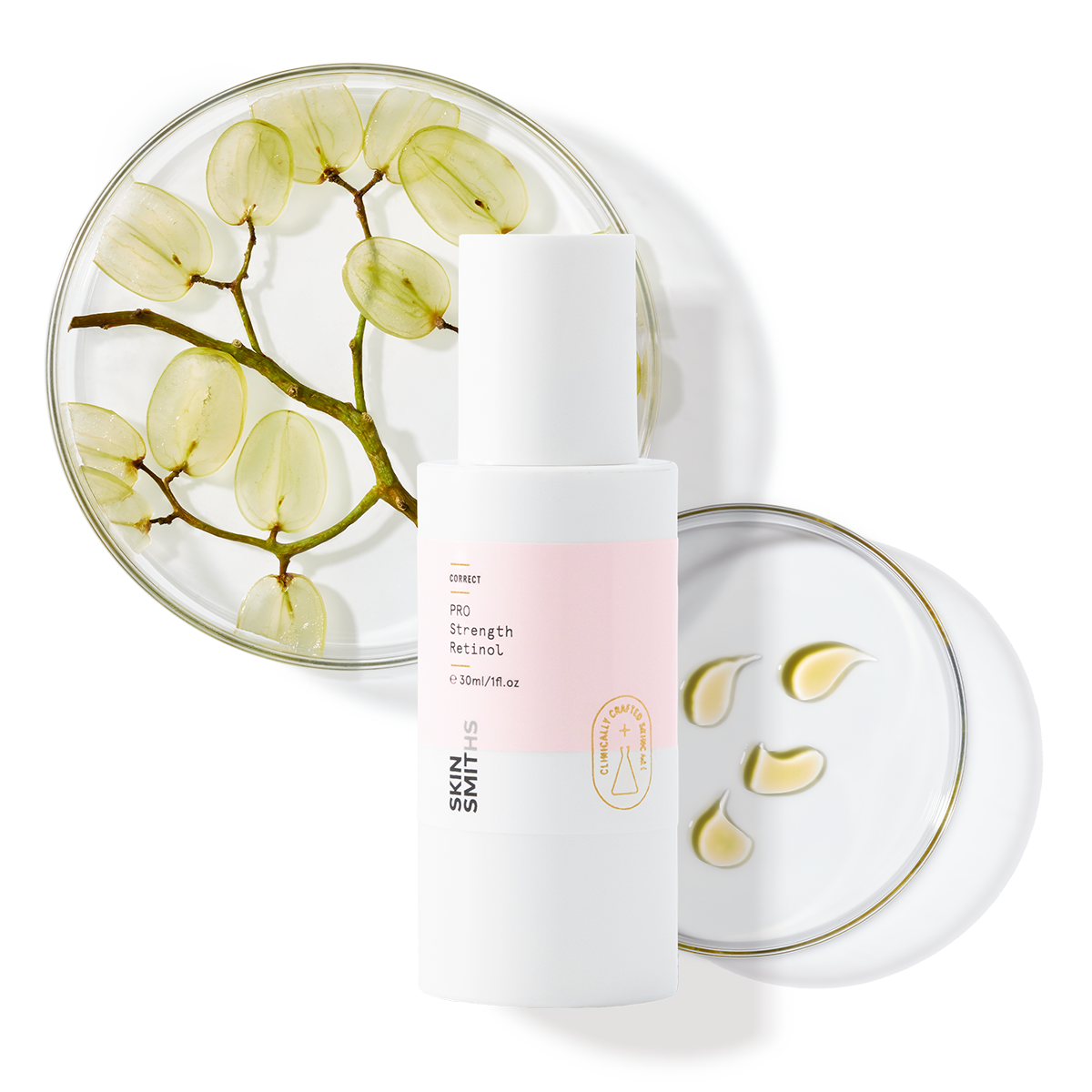 2 – KEY ACTIVES
We select scientifically proven active ingredients targeted at key skin concerns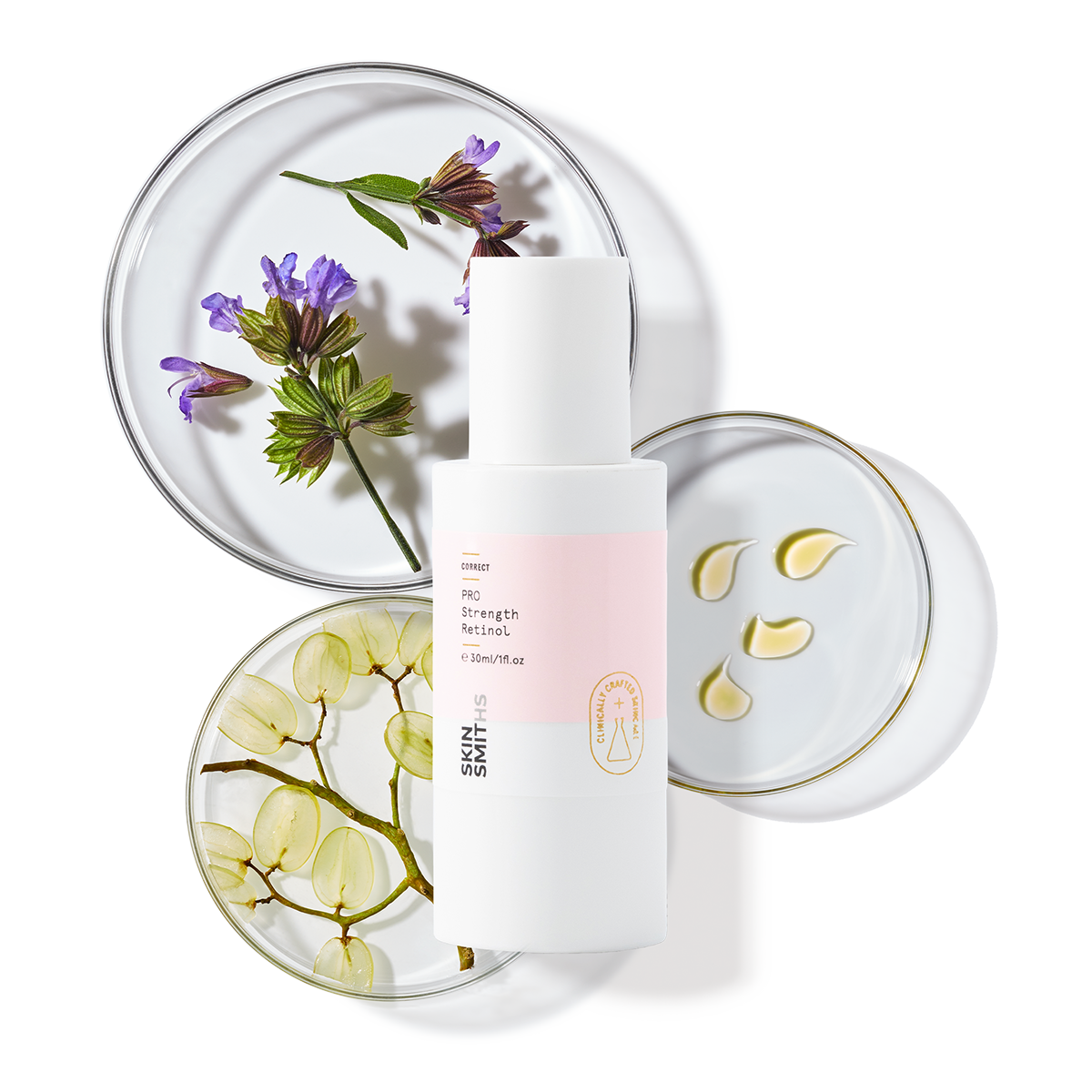 3 – NATURAL AND BOTANICAL EXTRACTS
We blend this with carefully chosen natural and botanical extracts based on years of knowledge and experience working directly with customers in dedicated skincare clinics.
Retinol 15D

Retinol enhances cellular renewal by increasing the rate of cell turnover. Retinol supports healthy collagen levels by promoting the production of new collagen and inhibiting matrix metalloproteinases (MMPs), the enzymes that degrade existing collagen.


StayC-50

A stabilized water-soluble Vitamin C derivative that is clinically proven to be able to reduce the appearance of dark spots by 25%. Clinically proven to increase skin firmness by 31%.

Hyaluronic Acid

Hyaluronic Acid can bind up to 1,000 times its weight in water. Due to its larger molecular size, Hyaluronic Acid doesn't penetrate deeply into the skin allowing it to provide excellent surface hydration.

Agireline (Acetyl Hexapeptide 8)

Argireline peptides increase skin elasticity and are clinically proven to reduce wrinkle volume and depth after 1 week. Argireline peptides promote collagen production and help prevent muscle movement that is responsible for dynamic wrinkles.

Niacinamide

Niacinamide is the bioactive form of Vitamin B3. It plays a role in healthy skin barrier function, which results in smoother and more refined skin texture. Niacinamide is also known to inhibit melanosome transfer resulting in a lightening effect that helps even skin tone. Clinical Studies have demonstrated that 5% Niacinamide significantly decreases hyperpigmentation and increased skin lightness.

Natural and Botanical Extracts 
Licorice Root Extract

A natural skin brightening ingredient that works alongside Vitamin C to target UV-induced pigmentation.

Avocado Oil

Avocado Oil is rich in Vitamin E and moisturising fatty acids to help replenish and protect the skin barrier.

Betaine

Natural water-balancing osmolyte that draws moisture to where it's needed to maintain optimal skin hydration.

Tasman Pepper

A natural extract clinically proven to be able to reduce the appearance of redness by 30% after 30 minutes.

Cucumber Extract

Natural extract that has moisturising and calming properties that help hydrate and calm blemished skin.

Centella Asiatica

A natural extract that helps maintain the skin's natural barrier to hydrate and soothe irritated or compromised skin.
With a passion for artisanal methods and a firm belief in using only exceptional grade ingredients, we have developed the Skinsmiths apothecary skincare collection.
Shop Now
Not Tested on Animals - PETA certified

100% recyclable packaging

Certified Plastic Negative Brand